Hwyl ar y Fferm

Egg Collecting, imagination and inspiration
There are endless possibilities for children and adults staying on a farm.  There are farming activities taking place during the year that you are welcome to watch and maybe help.  There are eggs to collect, lambs to feed in the spring and a paddock of Bethan's 'best friends' to talk to.  Of course there are the 220 acres of land with fields, streams and small wooded areas to explore and fire the imagination.
Sheep are our thing! and during your stay you may like to walk one of our friendly sheep around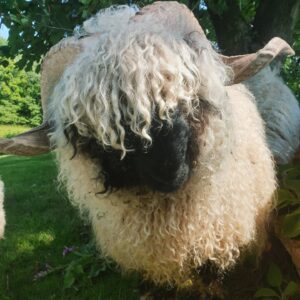 the farm, or pamper one of the adorably fluffy Valais. If you fancy a bit of a 'hands on' opportunity, we offer lambing experience days in the spring and shearing days in early summer.   Feeling crafty you could try your hand at felting to make a lovely keepsake to remember you visit.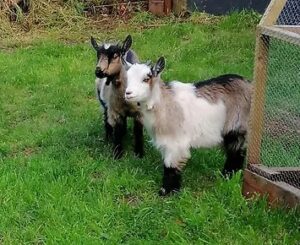 Not a sheep kind of a person we also have some very friendly goats and petite ponies all on hand to make your stay more memorable. Take a look at Jacob Sheep Trekking and Farm Experience  Days for all the details.
In your cottage you will find an annotated Farm Trail if you would like some guidance with quizzes and questionnaires to complete, should you wish. Also in the file there is a fun activity book for young and old with hands on ways to discover the secrets of Organic farming!
The Brecon Beacons National Park was the first International Dark Sky Reserve in Wales. And whe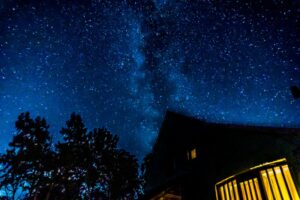 n it comes to stargazing, we are in the 'dark heart of the park' situated between the two darkest spots in the area.  Just step out of your door and look up. Keep looking and the stars seem to multiply before your eyes.  Both cottages have binoculars and Bryniau Pell has an easy to use portable telescope and a whole range of stargazing guides.
Four legged friends are welcome to join your holiday including your horse or pony.  If you would like to enjoy rides across open hill or country lanes on your own best friend then check Aberequine for further information on what facilities are available.
Whether you are looking for outdoor pursuits, open gardens, indoor activities or just relaxing – there is something for you not far away! You will find some inspirational ideas for your stay on these Do & See pages.
During your stay we hope, very much that you will ask us any questions you may have about the farm, the area and things to do.
If wildlife is your thing we have plenty to offer you, but birds are our speciality.