Bwyta Allan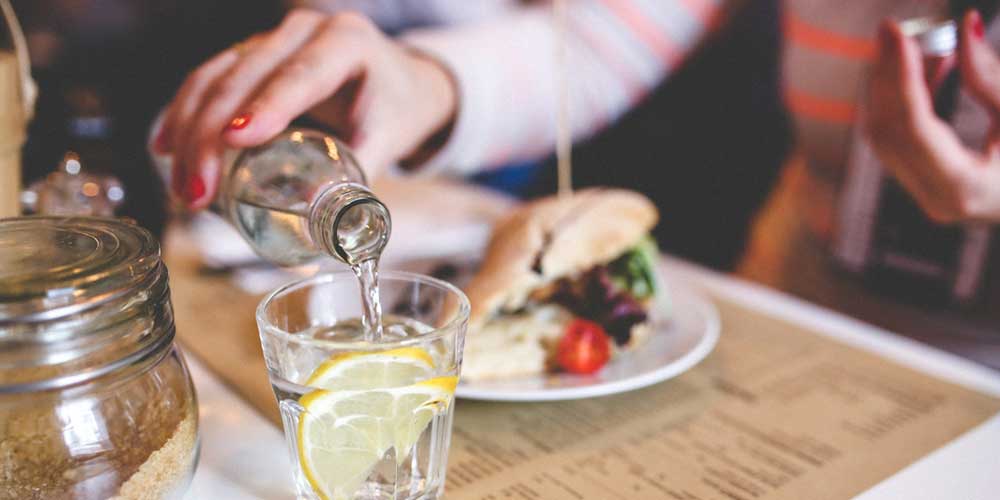 The Tanners Arms, Defynnog – This is a great local pub for beer and atmosphere. The food is simple pub-grub but the guest beers are really good and you can always have a small taster shot to check which you prefer. Once you find the pint you like you can TAKE OUT draught beers to drink at the cottage and solve all those drink driving problems. Take Away food is also available. Children welcome. 
The Old Yew Tree, Defynnog – newly refurbished pub -restaurant open daily, children welcome
The White House, Sennybridge – An open plan pub serving good food. Children welcome.
The International Welsh Rarebit Centre, Defynnog – sounds unusual, it is but some amazing rarebit varioations that are really tasty.  Good vegetarian options and artisan baker on site. Check them out on Tripadvisor.
Situated in a gorgeously wonky Grade II listed building on one of Brecon's oldest streets,  there is a fine selection of carefully hand-picked books. The quirky second floor exhibits art by Welsh and Wales-based artists and houses a selection of literary gifts and used books.
The charming café offers a scrumptious array of freshly prepared food including sandwiches, homemade quiches and hearty platters using local produce where possible, as well as home-made cakes and deliciously smooth fair-trade coffee.  Delicious food at great prices.
Pilgrims Tea Rooms –  Cathedral Close, Brecon
Pilgrims is open daily from 10 am to 4 pm in winter and 9 am to 5 pm in summer. Alongside the Heritage Centre, a very popular restaurant has been established. It offers traditional home cooking for every occasion. Toni and Andy Borgia, the Concessionaires, provide excellent meals from local produce. Pilgrims is open from 10am for coffee, serves lunches from noon, and afternoon tea thereafter. The restaurant also caters for private functions in the evening. Group bookings are also welcome. Pilgrims restaurant is situated in the Tithebarn in the Cathedral close.  Tel: 01874 610610.
Not a cheap eat! but does source locally and has an awarding chef. Beautiful surroundings and convenient location. 
Afternoon tea at Gliffaes – Gliffaes Country House Hotel A40 to Crickhowell
Over the years Afternoon Tea at Gliffaes has become something of a local institution. They serve afternoon tea nearly every day of the. Tea is served from 4 to 5.30pm. There is no need to book but please do call if you intend taking a party larger than ten people.
A large table is set up at the end of the sitting room from which you can help yourself to as much as you like and come back for seconds. And what a feast it is too; homemade cakes, sandwiches, scones with jam & cream and of course, teas and coffee.