Natur a Ni
Looking after our guests and our planet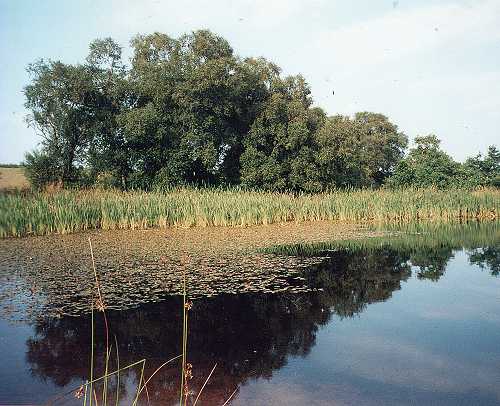 As you may have noticed the Matthews are very aware of the countryside around us and our role in preserving it for the future.  Since moving to Aberhyddnant we have created six stream or spring fed pools, three of which were stocked in 1987 with native Brown Trout that are now naturally regenerating. These pools are a haven to wetland wildlife visited regularly by wild duck, geese, Moor Hens and Dabchick and come alive with mayfly and damsel flies during spring and summer.
The farm has 12 hectares/30 acres of woodland being a mix of original Ancient woodland, wet woodland, which has been fenced off to promote regeneration. We had a small sitka spruce plantation which has been felled and is now regenerating with native species. Over the years we have replanted woodlands with over 6,000 native trees.
We have undertaken seven kilometres of hedgerow regeneration using locally sourced native trees, creating wildlife corridors around the farm. The hedges are planted with seven trees/meter giving a total of 49,000 plants.
Apart from the woodlands, the land is used to grow feed for the livestock. About one third is grassland, either rough grazing or hay meadows managed to promote native wild flowers. The rest is made up of different crops grown in rotation including clover, which acts as a natural fertilizer.
Stream-side corridors have also been created by fencing out stock.  This creates and maintains wetland habitats, helps to prevent break down of stream edges and protects the stream beds to promote water life.
As part of the on-going plan we have recently sited over 50 bird boxes of different types around the farm and plan to site even more in the near future. There is an abundance of bird life with Skylarks above the rougher ground at the top of the farm, Dippers on the streams and a host of woodland birds.
Visitors are welcome to walk around the farm and we are more than happy to suggest places where particular animals, birds or insects might be seen.