Ein Fferm
Looking after our guests and our planet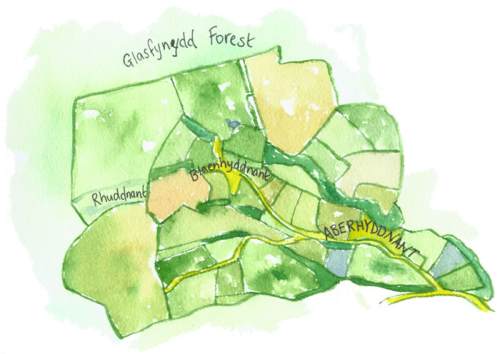 Since moving to the Aberhyddnant in 1983 the Matthews family has worked towards running a viable farm whilst trying to conserve and promote biodiversity. Today Aberhyddnant is a family run, 220 acre organic hill farm in Crai producing quality lamb, pork, beef and free-range eggs whilst helping to enhance the environment. All our animals are reared to strict organic standards where welfare is the highest priority.  Our environmental principles help maintain the fertility of the land and creates a variety of wildlife habitats.
Nicola runs Farm Experience Days when you can come and enjoy the views whilst finding out more about organic farming. There is also a signed farm walk for those who would like to make the most of staying on the farm.
Cattle – Gwartheg
The farm is home to a herd of 10 Murray Grey suckler cows which calve in the spring. The Murray Grey is a cross between two traditional native breeds, Aberdeen Angus and Beef Shorthorn. The cross was made in the valley of the Murray River in Australia and this gives the breed its name. Some of our calves are weaned at about 8 months and sold when approximately 2 years old, others we keep and add into the herd.  We have a Murray Grey bull now but recently we had a Hereford which means that some of the cows calves have white heads and range from milk to dark chocolate in colour.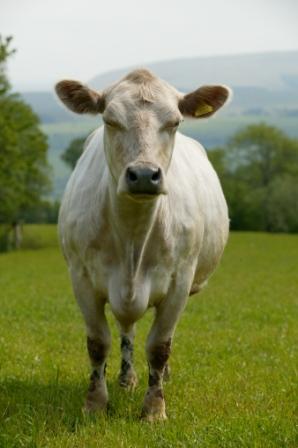 Sheep – Defaid
We have a flock of 300 Welsh Mountain ewes which are both hardy and produce great lamb. We lamb, outside, during March and April giving the stock the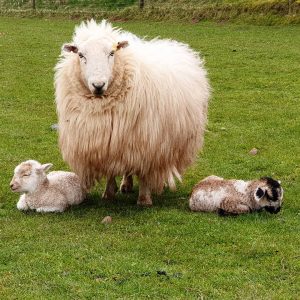 maximum amount of time to graze the lush organic pastures before winter sets in.
Eggs – Ywau
Over the past couple of years we have added 60 laying hens to our stock which seem well suited to the Crai weather.  They live in small groups within our organic rotation and all the birds look extremely happy in their fox proof enclosure that gives them plenty of freedom to roam.
We usually have a couple or friendly rare breed pigs wondering around the woods, who welcome your vegetable peelings.
Visitors to our farm cottages are welcome to buy our home produced meat and eggs along with a range of other temping delights.